Corporate gifting ideas explained
What is Corporate Gifting?
Corporate gifting can be defined as the business practice of giving a gift to another party (client, suppliers, partners, employees, etc.) as a show of appreciation.
Why is corporate gifting effective?
Corporate gifting is effective as it can make the recipient feel valued and demonstrate that the brand fosters genuine relationships beyond monetary transactions.
When it is destined for employees, corporate gifting can bolster company culture and reinforce bonds between employees through a sense of shared belonging. It shows employees that they are supported and deserve a thank you beyond a monthly salary.
Additionally, corporate gifting can bring a brand identity and values to life through a physical or digital item. For instance, a company deeply committed to corporate social responsibility and sustainable practices can demonstrate this by gifting eco-friendly items.
As a marketing tool to create or sustain a business, gifting helps in reinforcing a brand's image in people's minds. Every time recipients enjoy gifts; the resulting positive feelings can be associated with the brand itself.
In the context of event organizing, corporate gifting is a loving way to demonstrate to loyal attendees that having them there was important.
How do you choose a corporate gift?
Make it memorable. The first point that we must consider when choosing gifts for events is to ensure that they are remarkable. Receiving that gift must be recorded as a unique and fantastic moment in your attendees' minds. In turn, that happy feeling will be associated with your brand.
In other words, offering any product can make your gift indistinguishable from the dozens of gifts people may be getting in festive seasons, so it will not significantly impact the recipients.
Demonstrate your brand's values and beliefs. Regardless of whether your gift is meant for prospects, employees, clients, or partners, make sure it reflects your brand identity, values, and beliefs.
Be mindful of your budget. We all would like to give and receive fantastic gifts this holiday season. However, corporate gifting has to work within a budget and cannot start a pattern of overspending. In that light, the secret lies in finding something creative, which surprises gift recipients within budget limitations.
Make it personalized. Corporate gifting should not fall into the trap of giving every client, partner, or employee the same generic gift. If you want your gift to be truly appreciated, consider exploring your recipient's interests, affinities, or hobbies.
5 Corporate Gift Ideas
1. Gift cards
Amazon Gift Cards
These are a safe option for your recipient, whether it's a client, employee, or business partner, as they offer a degree of flexibility, allowing them to buy something they will use. Gift cards are typically issued with a predetermined amount by the buyer. The person who receives it can use the monetary amount to buy items or redeem discounts.
No idea of what card to choose? Amazon, as well as most e-commerce businesses, have thousands of gift cards available. In the age of a remote workforce and working from home and where recipients may be all over the globe, online gift cards from national or multinational companies are a great choice.
But while an Amazon gift card is a safe bet, it is undoubtedly not as personalized and caring as a specific souvenir related to the recipient. You can also Book your Gift Cards at Across and our website is acrossinfomedia.com
2. Hampers and Baskets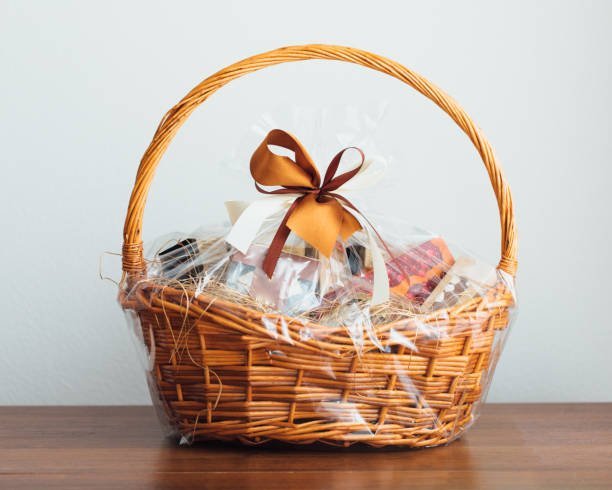 Themed hampers and baskets have been here for a while. But the variety now is just beyond imagination. Traditional Diwali Hampers, Christmas Hampers and combinations of Chocolate + Beverage seem to be the all-time favorites.
If you are an event organizer, you could deliver a kit with beverages and snacks to your attendees, making them feel part of a shared occasion rather than just viewers.
Aim to be creative and create a lasting impression on your recipients. Across provides a symbolic example of how hampers and baskets can go beyond traditional norms. How about a basket fully equipped for the hangover of the next day? They have it.
3. Chocolate Gift Box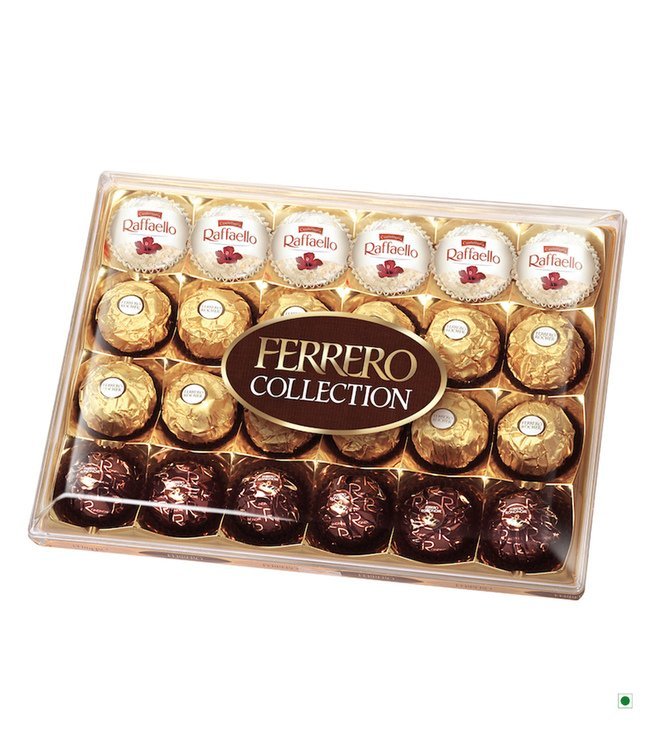 A chocolate gift box is a timeless and classic corporate gifting idea that is sure to be enjoyed by any recipient. After all, who doesn't like chocolate?
4. Bags and Totes
Bags and totes are a functional alternative to consider as a corporate gifting idea. You may want to go for regular branded tote bags or upgrade to more premium options like stylish nylon bags, backpacks, or laptop bags.
5. Kitchen Appliances
Kitchen appliances are always nice-to-have items and don't go unnoticed as gifts. For instance, you may want to give an air fryer, coffee machine, kettle, or blender – all gifts that are likely to be used and not left forgotten in a cupboard.
Corporate gift ideas for employees
Apparel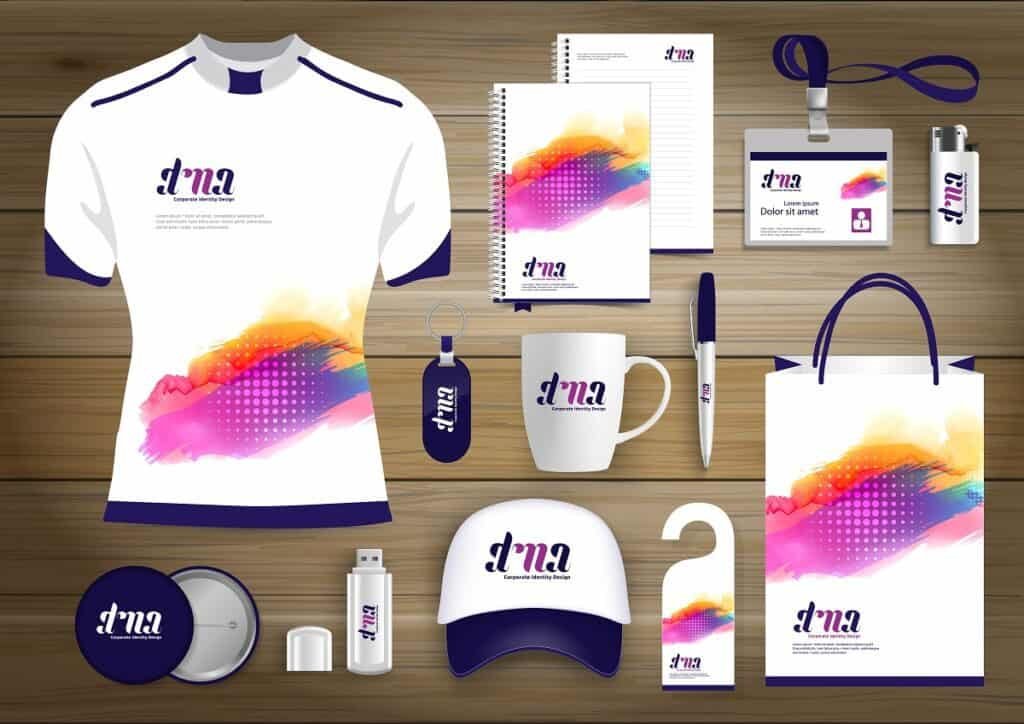 Apparel such as T-shirts, shirts, caps, sportswear, or other clothing items is among the most popular corporate gifting ideas, particularly for employees. They can bring to life and strengthen your brand identity while giving something valuable to recipients.
However, one of their potential downsides is that employees may perceive them as a promotional tool rather than a genuine gift. To prevent this, don't overdo it in terms of branding or graphics – give apparel that people will wear.
Eco-friendly gifts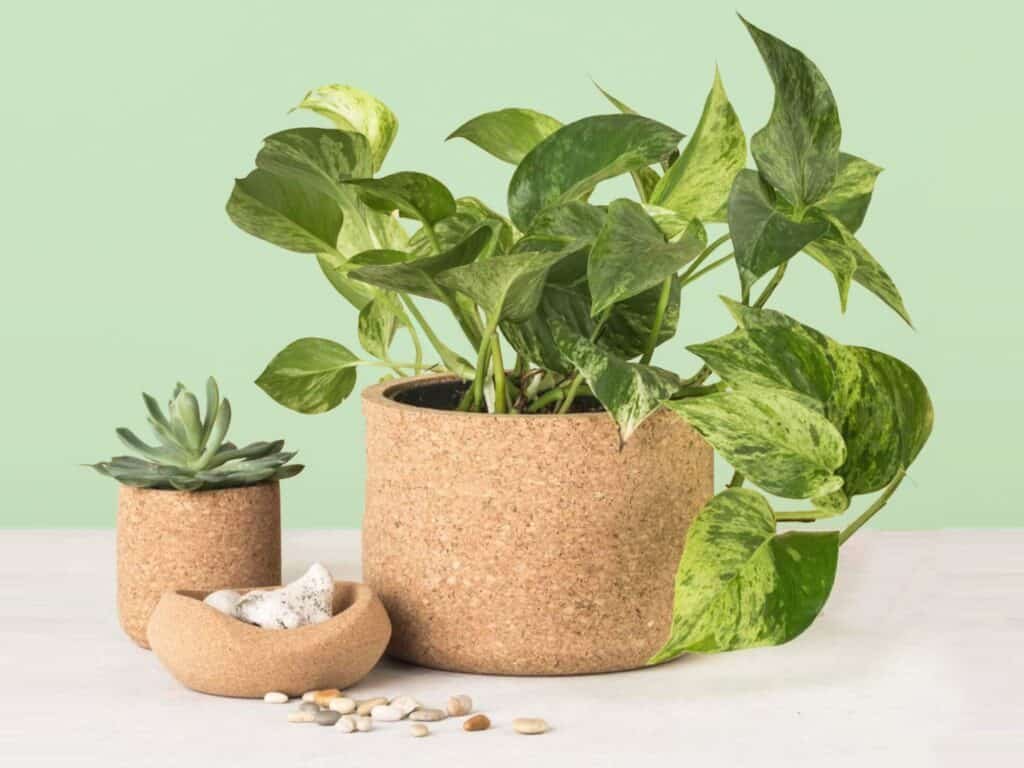 Reusable water bottles or coffee cups are a good and environmentally friendly choice, helping your recipients reduce single-use packaging.
They are great gifting ideas for employees, especially if you can customize them with your brand colors or offer your staff the option of a bespoke design.
Desk Accessories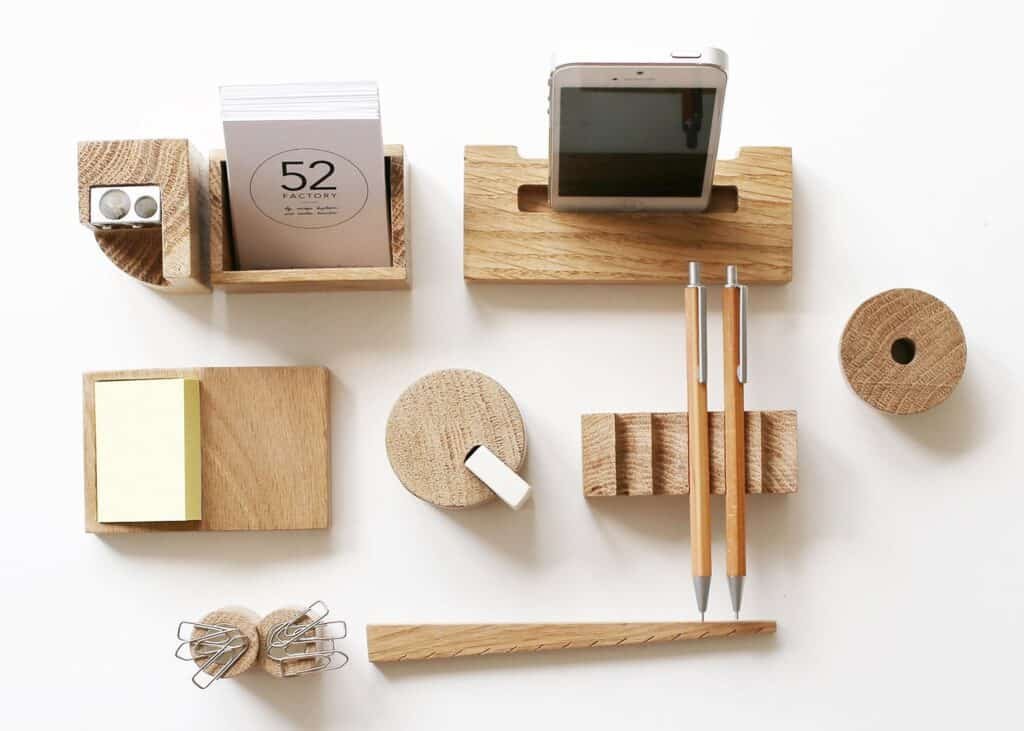 In the context of a shift to working from home and remotely, desk accessories become even more relevant gifting ideas for employees, as they may have fewer supplies or items than in the company office.
Gifting desk accessories may seem out of vogue but can serve as premium office essentials that employees may not ha get for themselves. Whether you include a pen, USB stick, notebooks, or desk organizers, gifting a desk or office kit is helpful for the recipient and may even brighten up their home office.
Coffee or tea packs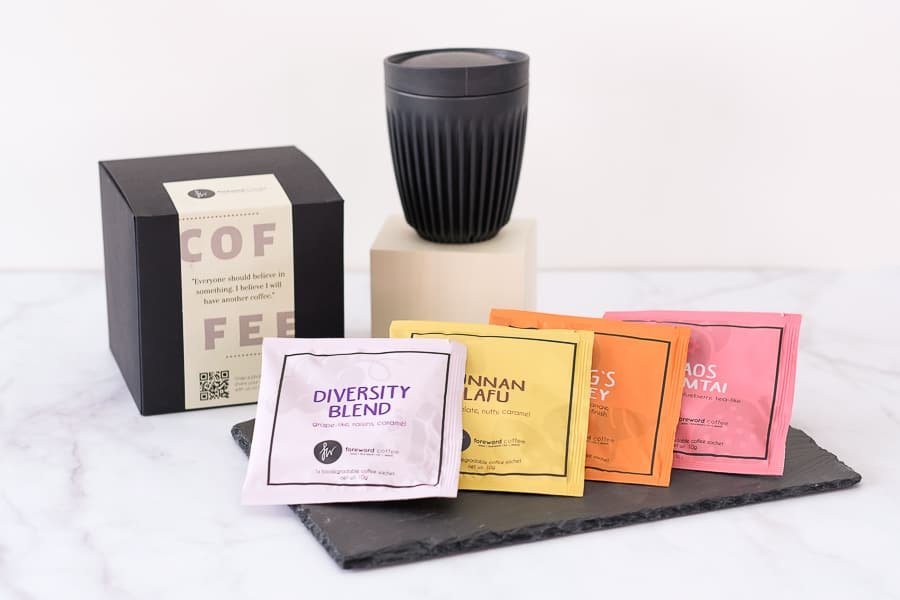 Coffee or tea packs are fantastic gifting options for employees who appreciate exploring different flavors of tasty caffeinated cup in the mornings.
If you want to Go Beyond, consider gifting a premium coffee machine, so you give them the tools to make the perfect cup!
Lunch Box
If your company is operating a hybrid workplace and employees are returning to the office, lunchboxes are handy gifting ideas for employees that bring their meals to work.
Corporate gift ideas for clients
Food and drink vouchers

Food and drink vouchers represent attractive gifting ideas, as they can appeal to recipients that appreciate going to the restaurant or ordering tasty food delivery. For instance, Domino's, Zomato or Swiggy gift cards provide recipients with the option to order a snack or meal from their favorite restaurants or bars.
Wellness kit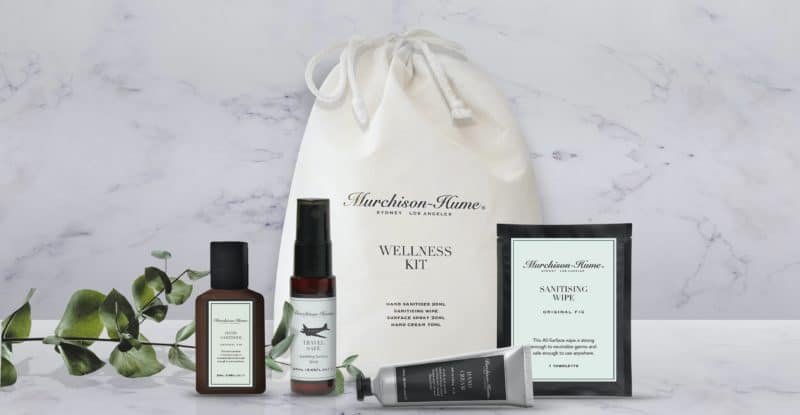 A wellness kit is always an excellent choice as it supports self-care, including items that make recipients feel good physically and emotionally.
Experiences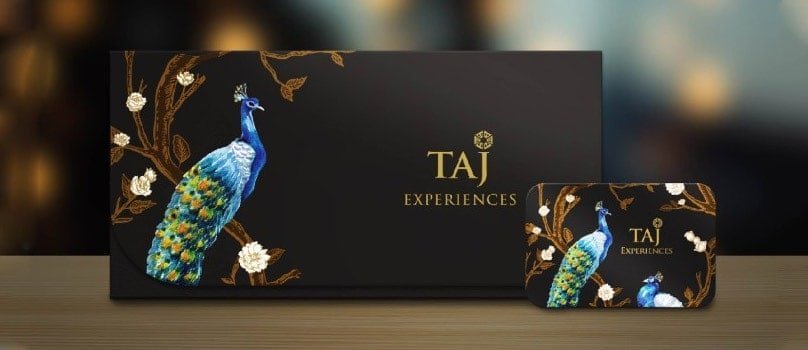 It is difficult to give a present to someone you don't know well enough, so are unaware of what items they may already have or not. Contrastingly, experiences are unique, as they can hardly be replicable to other settings and can leave a legacy of special memories. And if you are gifting an experience to a client or prospect, it also creates valuable brand associations.
Luxury gifts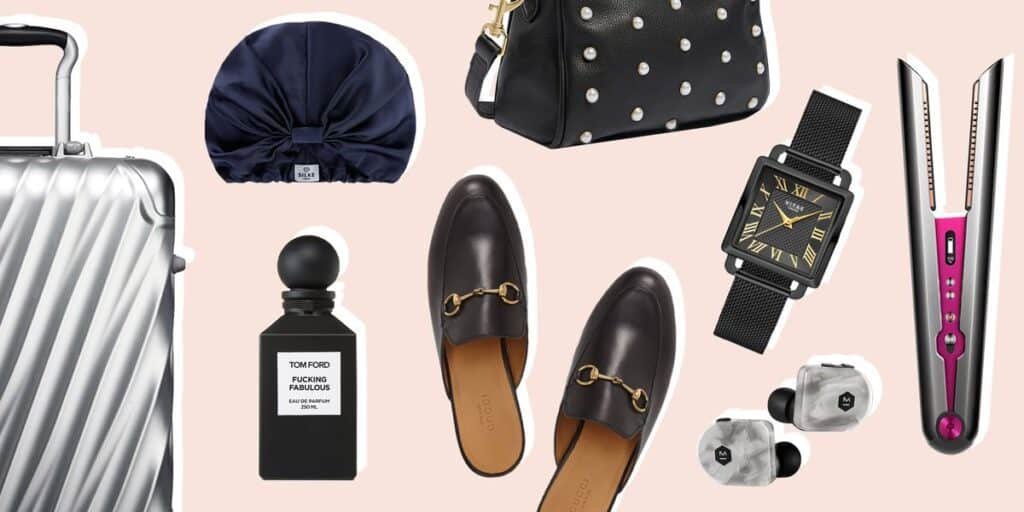 Personalized luxury executive gifts increase the retention and loyalty of your best clients. It's one of the best ways to go the extra mile for your clients and showcase your appreciation.
Tech gadgets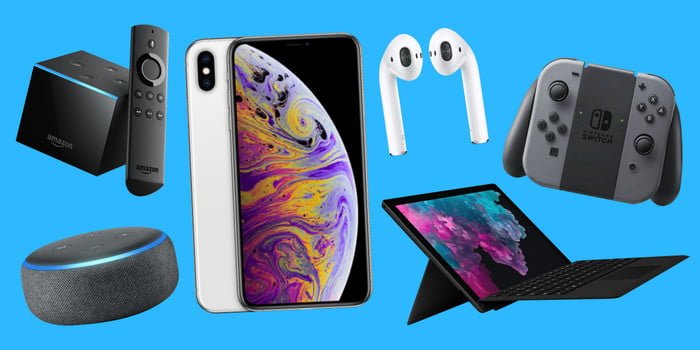 Tech gadgets are attractive corporate gifting ideas, as people have increasingly started to use them, and techies are likely to appreciate them. Some gifting options include
Bluetooth portable speakers
Bluetooth item finders
Wireless earbuds and headphones
Fitness trackers
Tablets
Smartphones
Conclusion
In brief, corporate gifting is essential to demonstrate your gratitude towards employees and clients and strengthen existing relationships with stakeholders. Not only that, but gifts can enhance your brand's identity by bringing to life your values and leaving a lasting positive impression for recipients.
Corporate gifting need not be a once-a-year occurrence. Virtual and hybrid meetings are excellent occasions where you can engage attendees with gifts and deliver an experience to remember.