We provide fresh ideas, innovation and creative products for Corporate Gifting and Promotional Gifts.
Our tale, identity, and actions in brief
Across is Mumbai's most trusted and celebrated company, having established ourselves as a leading name in the corporate gifting industry since our inception in 2013. We take pride in providing our customers with unique corporate gifting solutions that align with their business values, making sure to personalize each gift to their needs.
Our company caters to all of your corporate and promotional gifts requirements with an extensive range of more than 10,000 unique products, perfect for business events, employees or clients. We are a family-run business that believes in going the extra mile to ensure that all our gifts impress your business associates. We have satisfied clients that include Adani Group, HDFC Bank, Mahindra Group, and many more, with excellent feedback for our fabulous gifting arrangements.
At Across, we take quality and excellence very seriously, and it is at the heart of our company. We have over ten years of experience in the industry, which has enabled us to grow our network and distribution channels, making thousands of products available to our customers, while still providing exceptional service. We stand apart from other companies with personalized gifting experiences that are both affordable and delightful. Specially during Diwali Season Corporates requires lot of gifts for gifting and we provide diwali gifts for gifting too.
Follow us on Facebook and Instagram for a peek at our latest product collections, and do reach out to us for all your corporate gifting needs. Our friendly and caring team would be delighted to help you make the right impression.
At our company, we are fully committed to delivering exceptional quality products and world-class services to our esteemed clients. Our tireless dedication to effectiveness, efficiency, and excellence is what sets us apart in the market. We strongly believe that our customers deserve nothing but the best, and we always strive to exceed their expectations by delivering products that are both durable and innovative. Whether it's serving the needs of individuals, families, or businesses, we are always driven by a passion for excellence and a desire to deliver only the highest quality products and services. Our team of experienced professionals is always on hand to offer guidance, support and ensure that you receive the best advice possible. We continually aim to improve and innovate, making sure that we stay ahead of the curve and remain the go-to provider of choice for all our client's product and service requirements.
Serving More than 100+ Clients for More than 10 Years.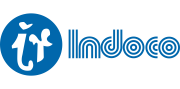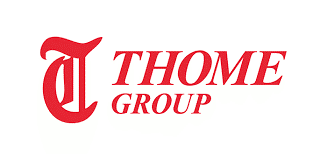 Product is as Committed with Excellent Quality and Service is up to the mark. Best Corporate Gifting Company.
Ordered Gifts for Women's Day to Distribute to our Employees and it was a good overall experience. Across is One of the Best Corporate Gifts Suppliers in India.
Got the best deal for my Company thru Across and very satisfied with their services.
Corporate Gifts and Brands We Deal
Other than Brands, We Have More than 100+ Categories.